Regardless of whether you are buying a brand new car or a used car, the process of acquiring your own ride is very exciting. With the number of used vehicles BEFORWARD is importing to Africa, you can conclude that used cars are becoming popular by the day. Used cars, unlike their new counterparts do not lose value fast and are not expensive. Though used vehicles are common, you should be aware of a number of elements which you need to pay attention before you exchange your hard-earned cash with a used vehicle. Here are things you should be paying attention to:
1. Mileage
Mileage is one of the most important things you should pay attention to when you are buying a used car. Keep in mind that it is not about the year the vehicle was manufactured, but the distance the vehicle has been driven. Always ensure that the odometer has not been tampered with. The average mileage is 15,000 per year and a great deal will be anything below 10,000 miles with above 20,000 miles being a no-go zone.
2. Tires
Do not forget to check the tires because though overlooked, they are important parts of the vehicle and you will not want to immediately buy other tires after spending a lump sum paying for the used vehicle. Since worn out tires are risky, have the seller consider the tire change by lowering the price of the vehicle or changing the tires. Tires will affect your driving experience and it is important to ensure they are in the right shape.
3. Wheel Alignment
Alignment of wheels is another common problem that you need to check before you buy that used vehicle. Properly aligned wheels will cause pulling to one side of the vehicle when you are driving and this can be tested by simply driving on a flat road while you loosely grip the steering wheel. If the car pulls to one side, then the wheels are not aligned or there is a difference in wheel size. The most common cause is improper alignment though this can easily be fixed at the local service shop.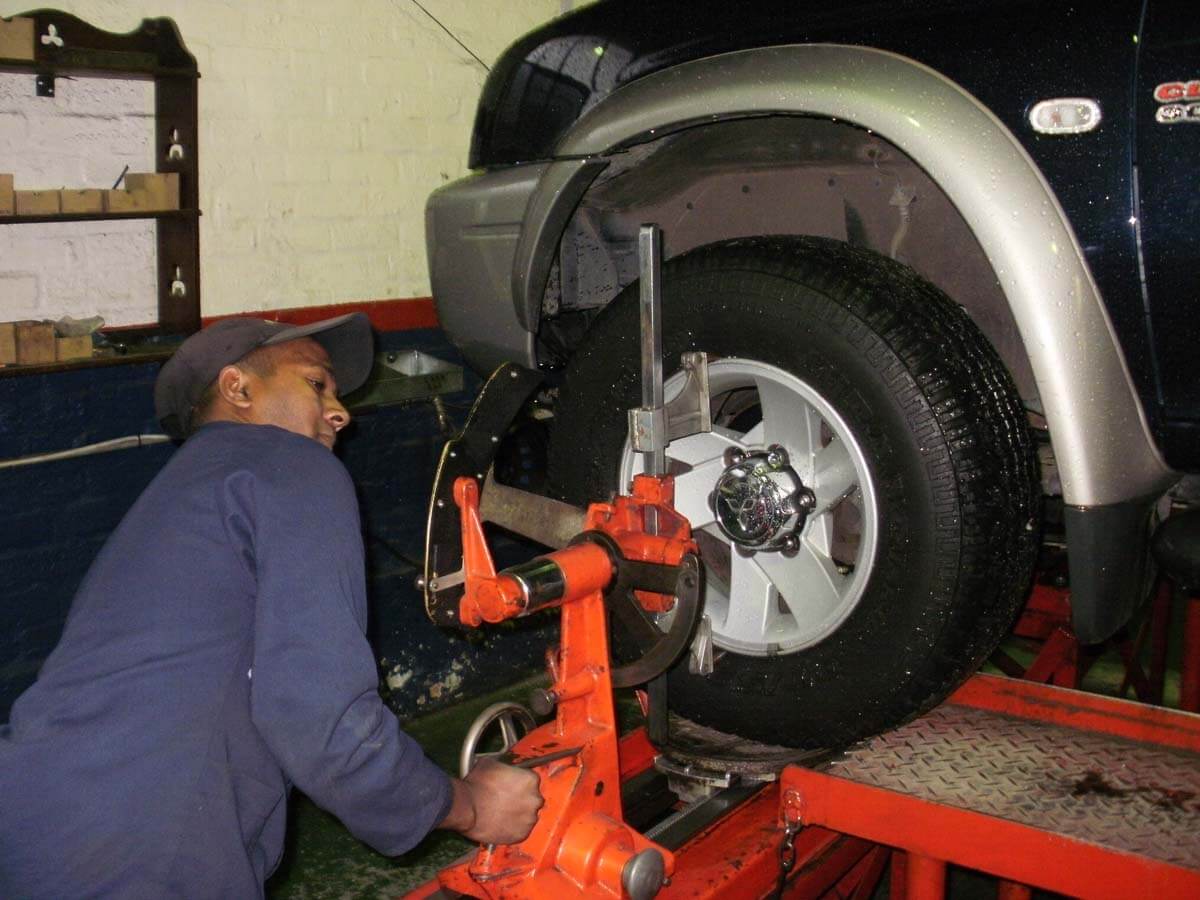 4. Leaking Fluids
Leaking fluids are signs of bigger problems and should be fixed before you buy the used car. Check whether there are oil leaks, radiator coolant leaks, transmission fluid leaks, petrol leaks and any other leak that might pose danger. A test drive will reveal most of the problems the vehicle has and thus it is important that you take the vehicle for a drive in the company of a professional mechanic.
5. Paint
Inspection of the paint job is important because this will determine whether you will be going back to the paint shop anytime soon. It is better to buy a vehicle that you know will immediately need a paint job than buying a sugarcoated vehicle that will surprise you with a need for a visit to the paint shop soon after. Watch out for dents, scratches and signs of major accidents and areas that have been repaired. Some sellers will conceal big problems with good paint works and this can be costly for you.
What are some of the elements that you think should be included in this list?