Industrialization in Africa has witnessed a fair contribution from the automobile sector. Modernization has made many people to adopt urban lifestyles that go hand in hand with demand for automobiles. People in Africa love their motor vehicles, regardless of the type, owning one puts you in a different social and economic class. The demand for motor vehicles is rising rapidly as different countries strive to develop in all perspectives. As Africa grows economically, other changes such as social, modernization, manufacturing, and transport call for established modes of infrastructure that withstands Africa. The availability of affordable spare parts in the market has made automobile maintenance an easy task.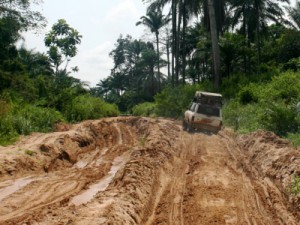 Africa is a growing market for automobiles and spare parts. The main reason behind this is the developments and the reshaping of the continent positively. Automobiles in Africa rarely age without the need of spare parts. The underdeveloped transport infrastructure calls for regular services and checkups for automobiles and this eventually lead to replacement of various parts. Most African countries do not have their own manufacturing plants therefore; spare parts are regularly imported from countries with established manufacturing capacity. As the automobile market continues to gain in Africa, the spare parts industry is not left behind. Each order of a complete automobile routed for Africa will require spare parts at some point due to tear and wear exhibited while in use.
Having realized that the African terrain is rough, the need for genuine spare parts in the market is very crucial. The availability of used spare parts in the market has contributed a lot to the low quality of services automobiles get when they break down. Getting a legal supplier of these parts at times can be challenging as fraudsters are always on the lookout to ploy unsuspecting customers. It is usually very demoralizing when you are struggling to maintain your automobile then a fraudster takes advantage of your situation or location to offer substandard services. Second hand automobile spare parts are being imported illegally from black market that leaves the businesspersons making large profits while the consumers continue struggling due to poor services.
The use of genuine spare parts in Africa for any automobile comes with a number of benefits. The rising cost of life and the economy calls for a wiser mode of managing resources in order to meet the demands of industrialization. Spare parts help in prolonging the life of an automobile thus reducing the cost of buying a new one each time one break down. Without the availability of spare parts, the repair of automobiles might be impossible, as there are parts that need total replacement. Maintaining an automobile by use of genuine spare parts is very cheap as the accessories are easily available at affordable rates. You automobile has no reason to stall due to lack of spare parts as the genuine dealers have the capacity to help you.
The demand for automobile spare parts is high and the rate is increasing. The market offers a wide range of parts and its up on you to get the right parts for your automobile.